Fort St. John Army Cadets celebrated their 75th anniversary Saturday with their first in-person review ceremony in three years.
Fort St. John Army Cadets celebrated their 75th anniversary Saturday with their first in-person review ceremony in three years.
More than two dozen cadets were celebrated with awards, scholarships and promotions in recognition of another extraordinary year of camaraderie and adapting to the times with mostly virtual training during the pandemic.
"It was great. The Cadet Program is more or less my family. I love spending time with them," said fourth-year Cadet Sgt. Markis Warner, who received the Legion Medal of Excellence "It was a great experience to come back and meet new cadets and see my old friends who have been here since the beginning."
---
---
2276 Royal Canadian Army Cadet Corps PPCLI had its roots in Fort St. John in June 1946, when Finlay Dalzell, the high school principal and teacher at the time, along with student Berwyn Tucker, organized a group of young boys to discuss a cadet training program for youth in citizenship, first aid, social studies, marksmanship, mechanics, and more.
Major Dan Davies served as this year's reviewing officer and commended the cadets for their commitment to such a fundamental program throughout the pandemic, especially as many other cadet corps and youth groups across the country have experienced difficulties.
"We really hope that September will bring things back to normal so that we can get back to normal parades, resume drills, and I hope the seniors who have participated in the program can continue to pass this knowledge on to other cadets" , says Davies. "I can attest that there is no better youth program than the Canadian Cadet Program. I call it Canada's best kept secret. There is no other program that instills the kind of leadership in young people, which I think is extremely important these days.
---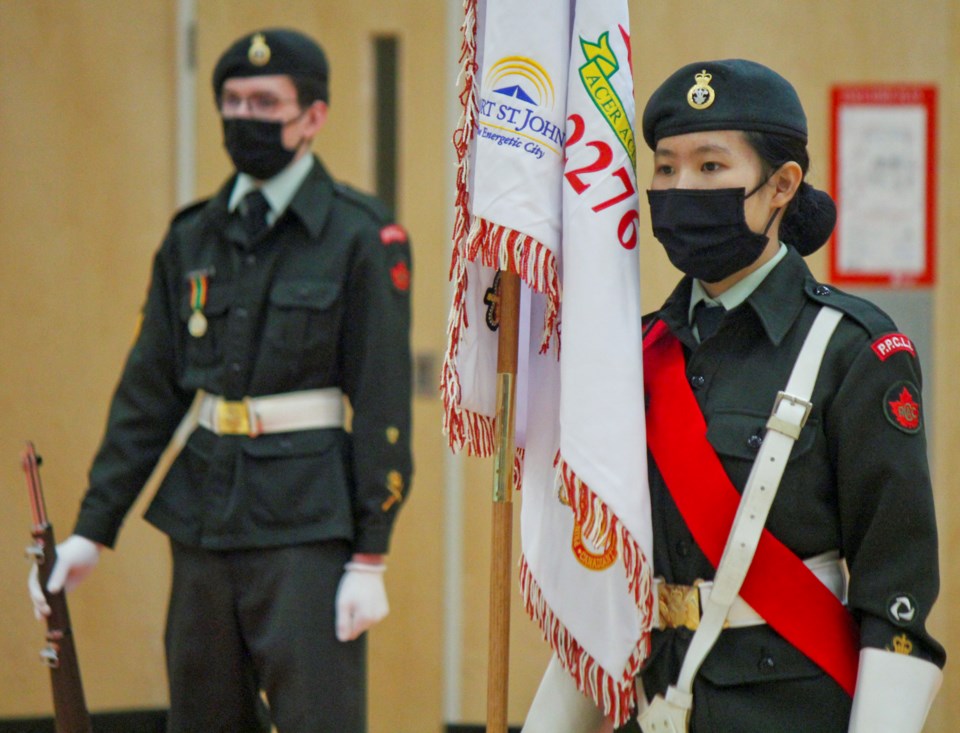 ---
Area Regional Training Officer Capt Judy Peter said that of the 10 corps and squadrons she oversees in northeast and central British Columbia, 2276 PPCLI has been by far one most successful in recent years.
"They've been able to maintain their numbers, provide great training for these young men and women, and they've kept them busy," Peter said. "They have kept them engaged in a youth program that will provide them with lifelong skills, leadership skills and team building skills. All of them here are our leaders of the future.
---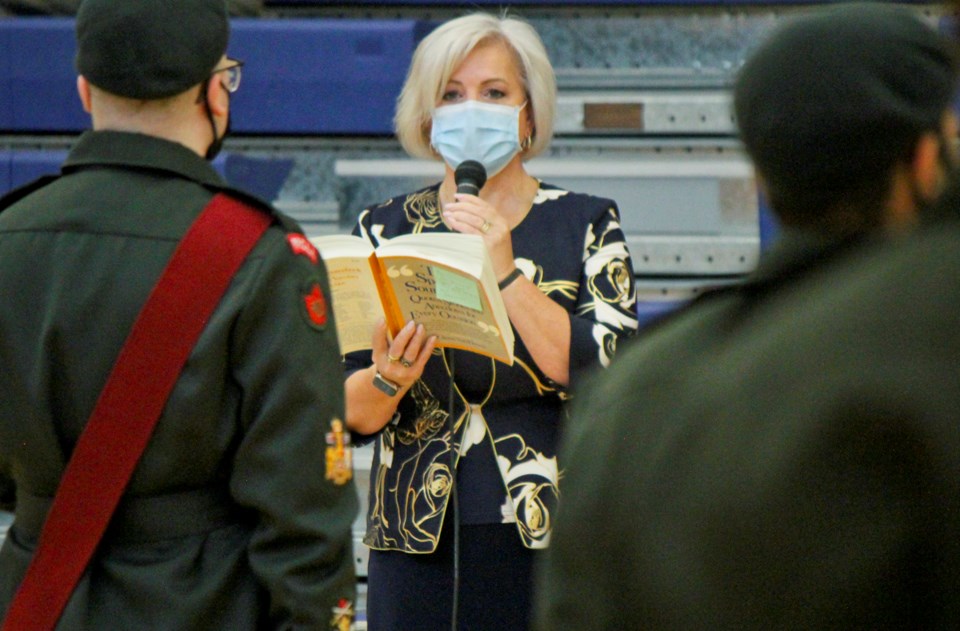 ---
The fourth year cadet sergeant. Aileen Xia received the prestigious Lord Strathcona Medal this year, the highest honor given to a cadet and awarded to recognize exemplary performance in physical and military training.
"I was so honored. When I heard it, my jaw dropped," Xia said, though her peers might not have been able to see it behind her mask. Marksmanship at the start, practice at the start, I did my best in a group, I did my best in physical form. In zoom calls I was teaching consecutive lessons, there were three consecutive lessons I was teaching. I just did my best.
---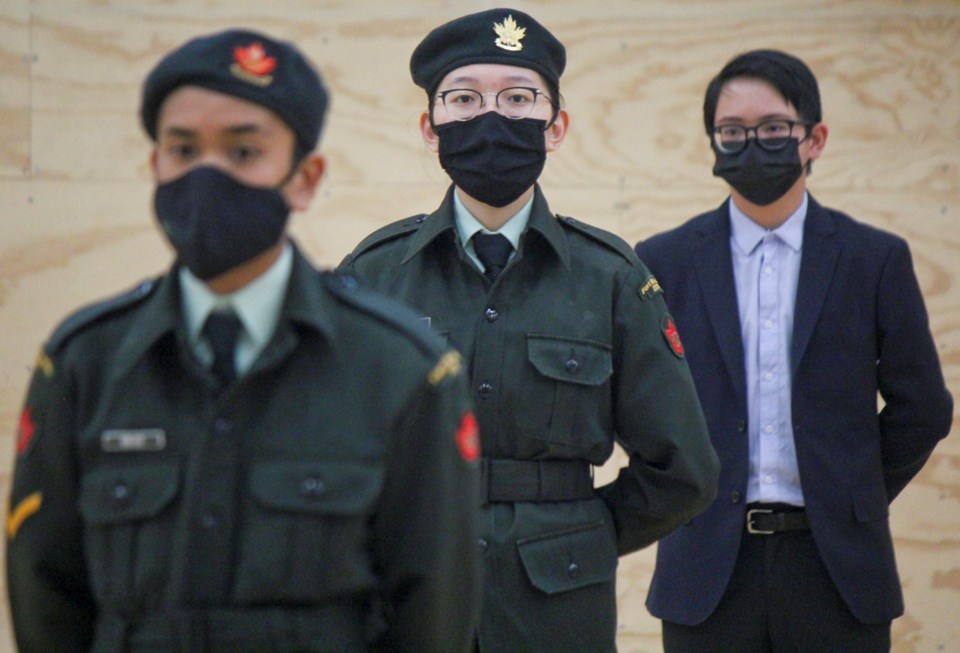 ---
Third-year Cadet Warrant Officer Vivian Wu has been awarded the Major Alexander Bolin Memorial Scholarship, which will go a long way in supporting the Grade 12 student's post-secondary ambitions as she heads to the University of Alberta at the University of Alberta. fall.
"I'm aiming to get into medical school, so it's really great to have gotten this scholarship," Wu said. "Money is this looming fear; I'm going to do all these things, but how are you going to fund them? I don't want to think about that. I'm really glad I got it because $1500 is no small amount. It's a little less of a concern for me.
---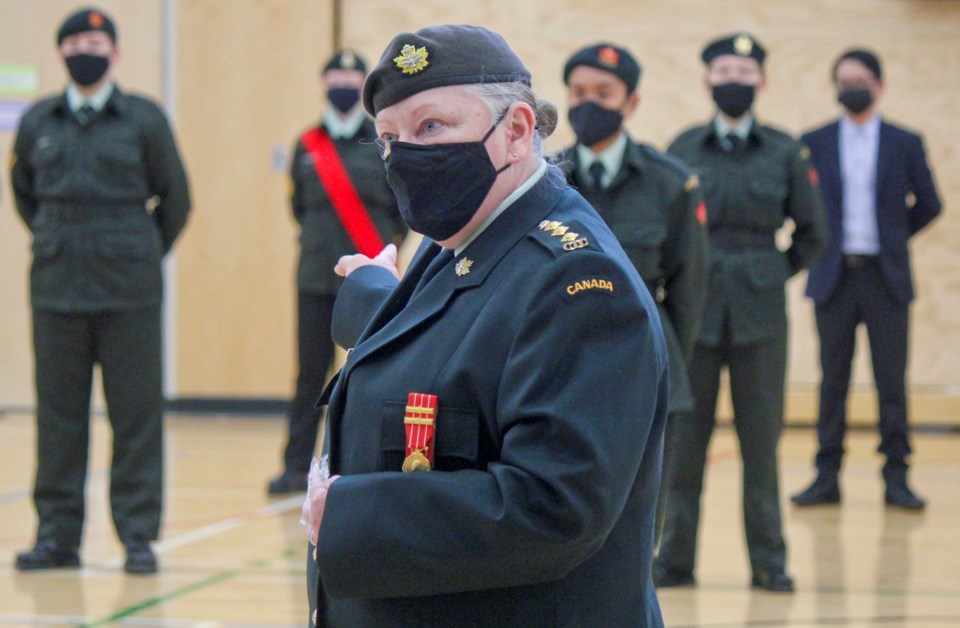 ---
Saturday's review also saw outgoing Chief Warrant Officer Tyler Laminski present the Regimental Sergeant Major's pace stick to Warrant Officer Tanner Edwards. Laminski, who turns 19 in three days, has no more cadets, which made this year's exam all the more timely and symbolic.
"Throughout the Covid pandemic it was definitely a bit different, but I was quite happy to see how the cadet program changed and evolved based on the circumstances given to us," he said. he declares. "I think with leadership and reliability and things like that, the cadet program has really helped me."
Laminski received a six-year Army Cadet Service Medal and, as a parting gift, a glass-bottomed pewter mug, a rite of passage and a nod to military history.
At the time, says Lt. Marie Parkin, the army, struggling to recruit volunteers, would drop a coin into mugs of beer at the bar. If the boss drank the beer and accepted the coin, he was considered paid and part of the army. With her new mug in hand, Laminski can now "check for coins before consuming her drink," she said with a laugh.
---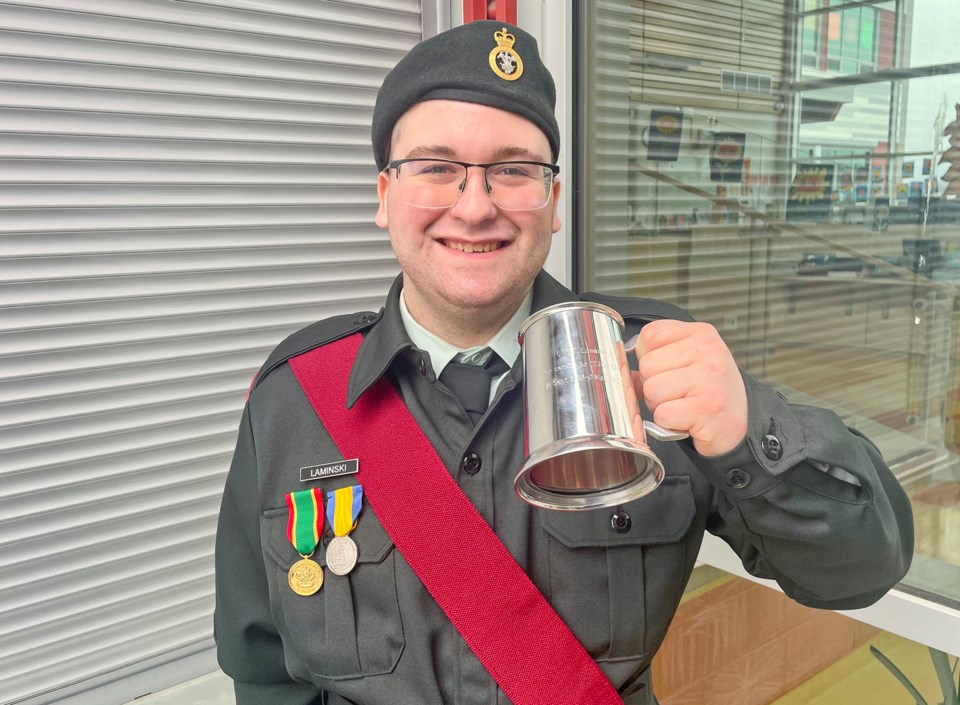 ---
Warner and Xia are both in 10th grade and plan to continue with the cadets next year. Warner aims to become the Corps Color Party Commander.
"The flag party is my place, my zone," he said. "I would like to see our flag party strive, it's a very important asset on the parade square."
Xia wants to add it to her collection of medals: her first for service, the second the Lord Strathcona, and the next: the Legion Medal of Excellence, awarded for efforts of citizenship. She also wants to restart the cadet marksmanship group, whose numbers have dwindled during the pandemic and as cadets have aged or gone off to college.
"We are trying to figure out what we are going to do to recruit new cadets to develop the marksmanship group again," Xia said. "At the moment, because of Covid, we couldn't really shoot that much."
---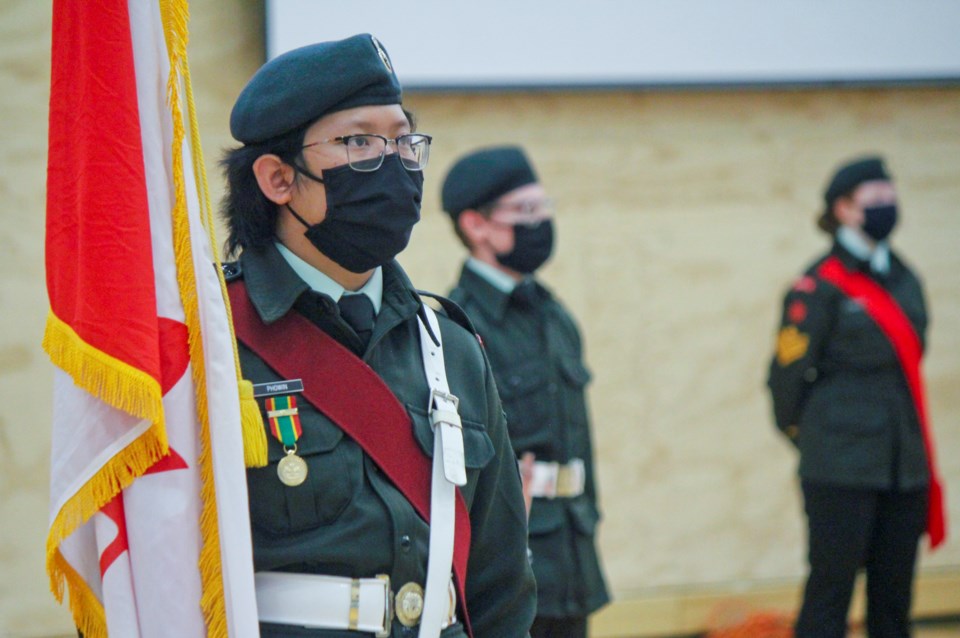 ---
And while Wu isn't sure if she'll continue with cadets as she heads into college, she said the experiences have been invaluable.
"I have to spend this first year settling where I am and seeing how life unfolds for me. Time is a weird soup and trying to plan too far ahead can only end in failure. Not always, but I don't want to look too far and trip over something right next to me," she said.
"I'll see how things go, but I'm going to miss everyone here. I learned some very important skills and experiences from cadets, and I won't forget that.
Awards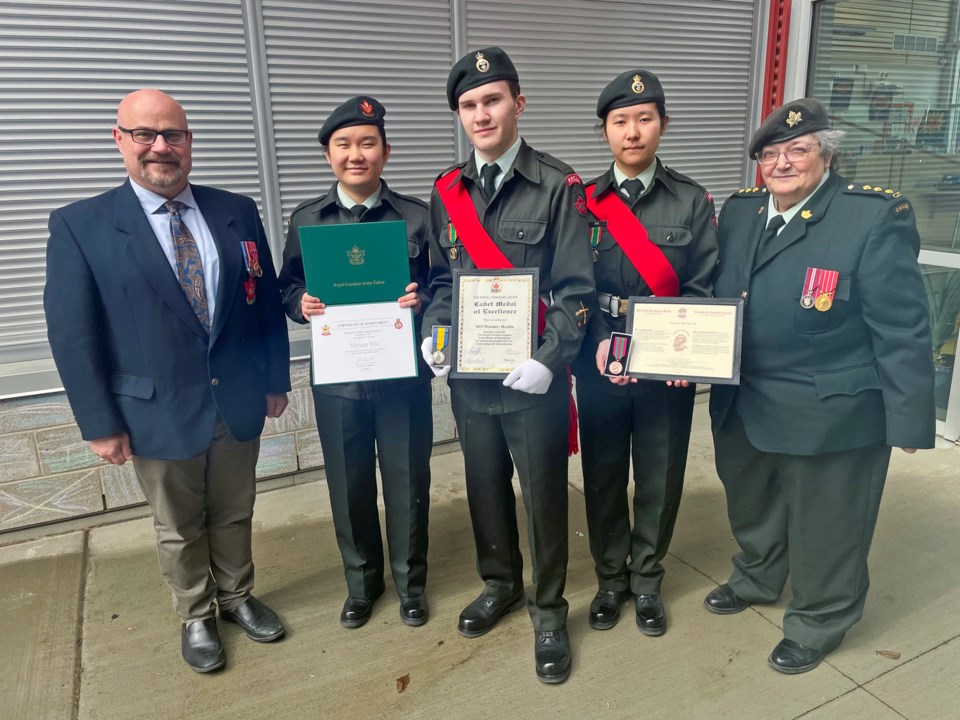 2276 PPCLI Army Cadets held their annual review ceremony on May 7, 2022. Here are the awards, trophies and medals that were presented:
Lord Strathcona Medal – Sgt. Aileen Xia

Royal Canadian Legion Medal of Excellence – Sgt. Marcis Warner

Major Alexander Charles Bolin Memorial Scholarship – Vivian Wu

Cadet Leadership Award – Sgt. Marcis Warner

Esprit de Corps – Sgt. Aileen Xia

Best Gold Star Cadet – Sgt. Aileen Xia

Best Silver Star Cadet – Master Corporal Warwick Thomas

Best Red Star Cadet – Cpl. Jason Wu

Top Green Star Cadet – Nazeer Cadao

Outstanding New Cadet – Silas Oftebro

Most Improved Cadet – Master Corporal Renaldy Zaldy

Best Effort in Exercise Award – Master Corporal Noah Liddicoat

Best Effort in Music Award – Master Corporal Renaldy Zaldy

Best shot of the year – Sgt. Jorja Creighton

Best cadet in operational activities – Cpl. Jason Wu

Best in Physical Shape – Cpl. Bryce Cameron

Army Cadet Service Medal, Age 4 – Justin Armishaw, Jorja Creighton, Noah Liddicoat, Gage Ramsay, Markis Warner

Army Cadet Service Medal, 5 years – Tanner Edwards, Suphawit Phowin

Army Cadet Service Medal, Age 6 – Tyler Laminski

Army Cadet Service Medal, Age 7 – Dylan Radcliffe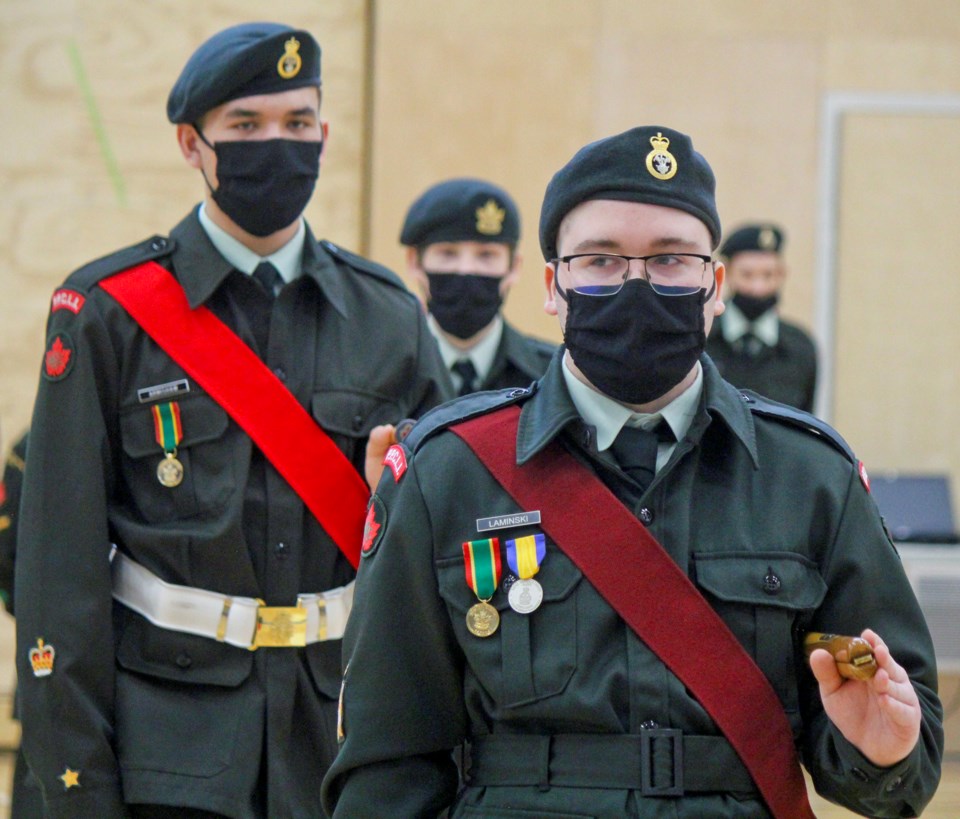 ---
Do you have a story or an opinion to share? Email your letters to [email protected]