Content of the article
Alongside some of the Royal Canadian Air Force's (RCAF) largest flying vehicles, members of Canadian Forces Base Trenton joined dignitaries in a historic change of command.
Content of the article
Outgoing Wing Commander Colonel Ryan Deming has passed the torch to Colonel Leif Dahl, who brings with him more than two decades of RCAF experience.
Along with the change in command, there was also a change in appointment of the Wing Chief Warrant Officer (CWO) which welcomed the base's first-ever female CWO. Outgoing CWO Dan Baulne welcomed CWO Renee Hansen who will assist Colonel Dahl as they both tend to 8 Wing Trenton's crew and equipment.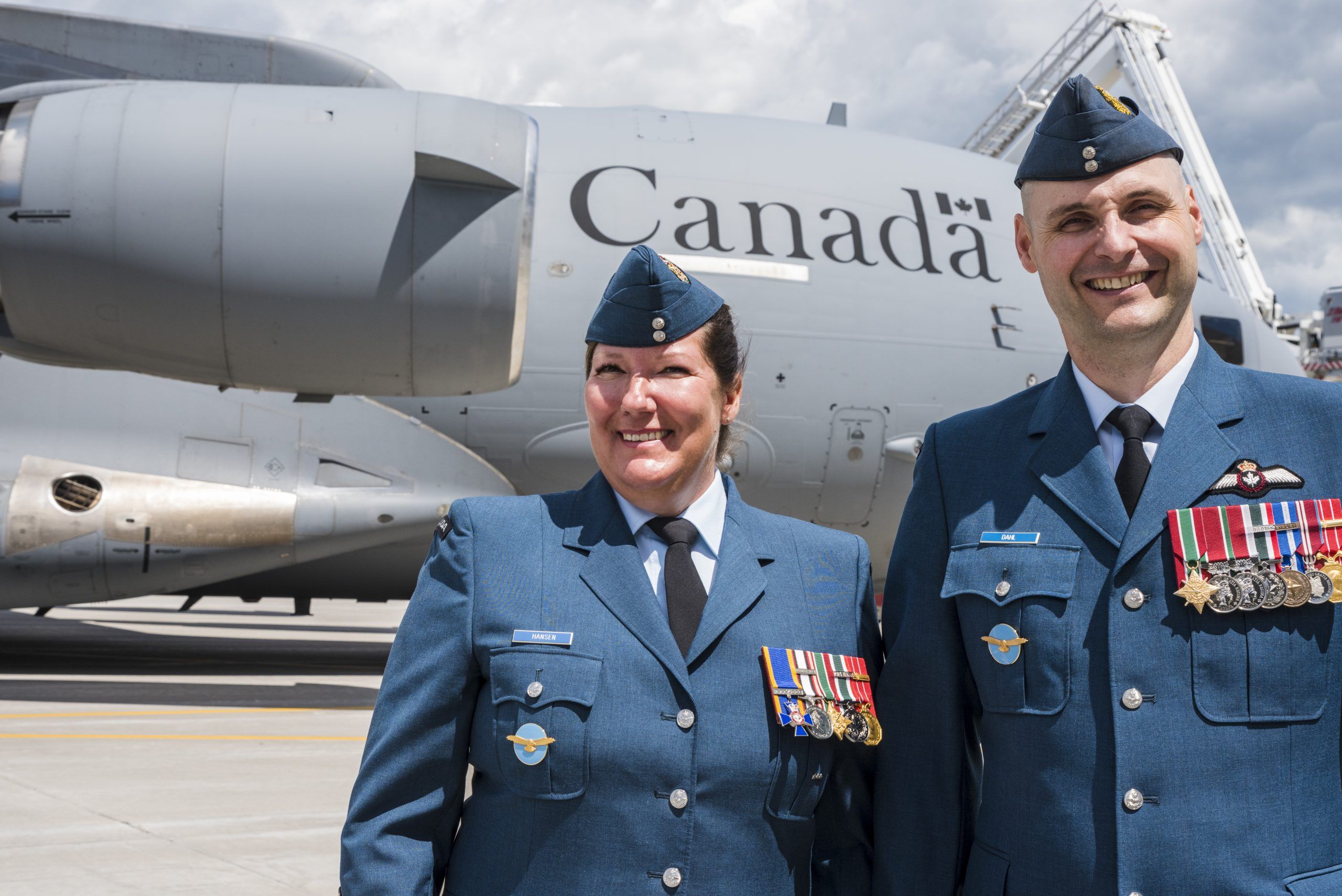 "I am thrilled, extremely happy to have the opportunity to return to 8 Wing, a place where I served for 12 years and to continue to connect with the community," said Col Dahl.
Colonel Dahl grew up in Chicoutimi, Quebec. He joined the Canadian Armed Forces (CAF) in May 1997 as an Infantry Officer in the Reserve Force. In January 2000, Col Dahl joined the Regular Forces and began pilot training with the RCAF.
He held several operational and command positions in Trenton, Ontario. After getting his wings in 2003, he was sent to Trenton to fly the CC-130 Hercules with 424 Transport and Rescue Squadron and 436 Transport Squadron. He was then posted to 437 Transport Squadron in 2009 where he flew the CC-150 Polaris. Promoted to Major in January 2010, Col Dahl served as the Squadron Operations Officer and Deputy Commanding Officer. From July 2016 to June 2018, he commanded 437 Transport Squadron.
Content of the article
Colonel Dahl was also posted to NATO Headquarters in Brussels, Belgium in 2012, where he served as Executive Assistant to Canada's Military Representative to the NATO Military Committee.
Promoted to the rank of Lieutenant-Colonel (LCol) in July 2015, Col Dahl became the Officer in Charge of the Strategic Situation Center, within the Strategic Joint Staff (SJS), at National Defense Headquarters (NDHQ) in Ottawa. In June 2018, he was transferred to the Air Requirements Branch in Ottawa. Promoted to his current rank in June 2019, he held the position of Director General Coordination within the SJS, at NDHQ, in Ottawa. From July 2021 to July 2022, he was Director of Defense Program Coordination at the Head of Programs Division.
CWO Hansen hopes that being the first Chief Warrant Officer at Canada's largest air base will inspire other CAF women to continue to rise to leadership positions and ensure the force is as diverse as Canada itself.
"I don't think I've ever really considered (being) the first…I think what's important is that I feel like I'm the right person who has been appointed to fill the role," said CWO Hansen. "If it even inspires another person who maybe doesn't feel like they fit into a specific box to reach for the stars, then I think that's the best thing we could have done today."
CWO Renee Hansen is from Brandon, Manitoba and joined the Primary Reserve as an administrative clerk in 1992.
Content of the article
In 2001, CWO Hansen transferred to the Regular Force and was posted to the Armor School at Combat Training Center (CTC) Gagetown. Promoted to the rank of Master Corporal in 2004, he was posted to the 2nd Battalion, Princess Patricia's Canadian Light Infantry (PPCLI) in Shilo, Manitoba. She deployed to Afghanistan twice, once as the chief clerk of the Kandahar Provincial Reconstruction Team in 2006, and again in 2008 with Task Force 1-08 as a room sergeant. battalion group reports.
Posted to Canadian Army Headquarters in Ottawa as a Chief Clerk in 2009, CWO Hansen was quickly promoted to Warrant Officer in 2010 and assigned to Director Military Career Support Services. In 2013, CWO Hansen was assigned to the Director of Senior Appointments as Director and Coordinator of Senior Appointments. Promoted to Master Warrant Officer in 2015 and made a Member of the Order of Military Merit, CWO Hansen was then posted to 8 Wing Trenton as the Wing Superintendent Clerk.
In 2017, CWO Hansen accepted the position of Station Warrant Officer at Canadian Forces Station (CFS) Alert, then was posted back to Ottawa as part of the Director of Staff Coordination team. of the Air Force. Promoted to her current rank of CWO in 2019, she served as a squadron CWO for two years at 426 Transport Training Squadron, Trenton, before being posted to the Royal Military College of Canada in 2021 where she obtained a certificate in advanced military studies.
Colonel Deming served as wing commander for three years and led the base as they navigated the COVID-19 pandemic. From repatriating and quarantining Canadians who were stuck away from home during the early stages of the pandemic to overseeing military aid to Ukraine, Colonel Deming has had a landmark three years at the helm.
Content of the article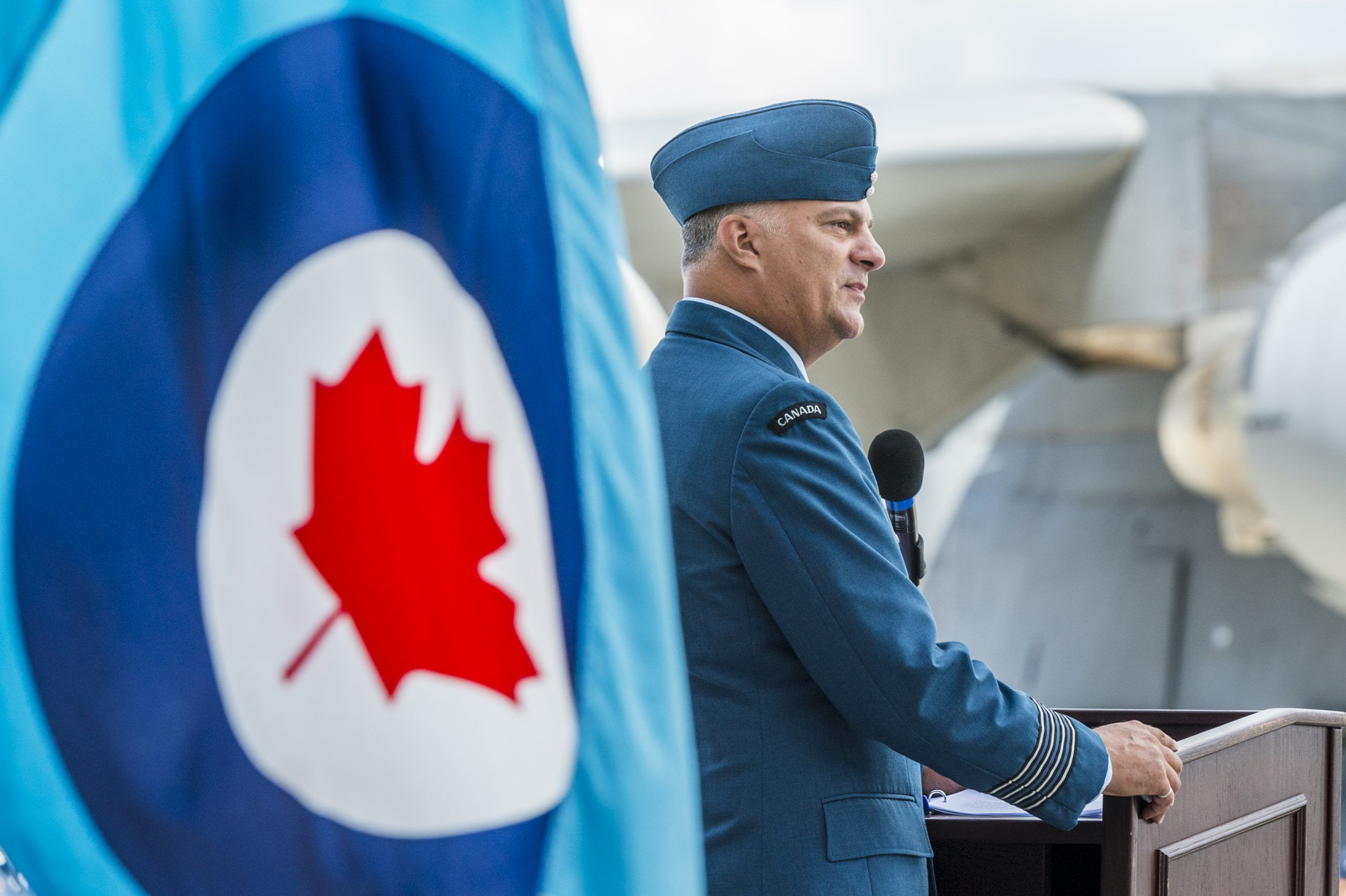 "I stand here honored and touched by the exceptional effort, dedication and professionalism that has underpinned your commitment to the responsibility entrusted to you by Canadians," Colonel Deming told the troops. "It has been an absolute honor and privilege to stand here before you to offer my last words as Commander of 8 Wing CFB Trenton. I will forever be honored by this experience and the quality of the people with whom I have had the privilege of serving. IN OMNIA PARATUS (Prepared for all things).