BLOWING ROCK – With more than 1,200 High Country residents served and approximately 150 active patient cases in the area now, it makes sense that the nonprofit AMOREM Hospice and Palliative Care would add a patient care unit to Boone . That's the message heard by the Rotary Club of Blowing Rock on Monday, March 28 at the Meadowbrook Inn in Blowing Rock.
Brittany Bonn, director of development and Kerri McFalls, vice president of community engagement were the guest speakers for Rotary's weekly lunch meeting.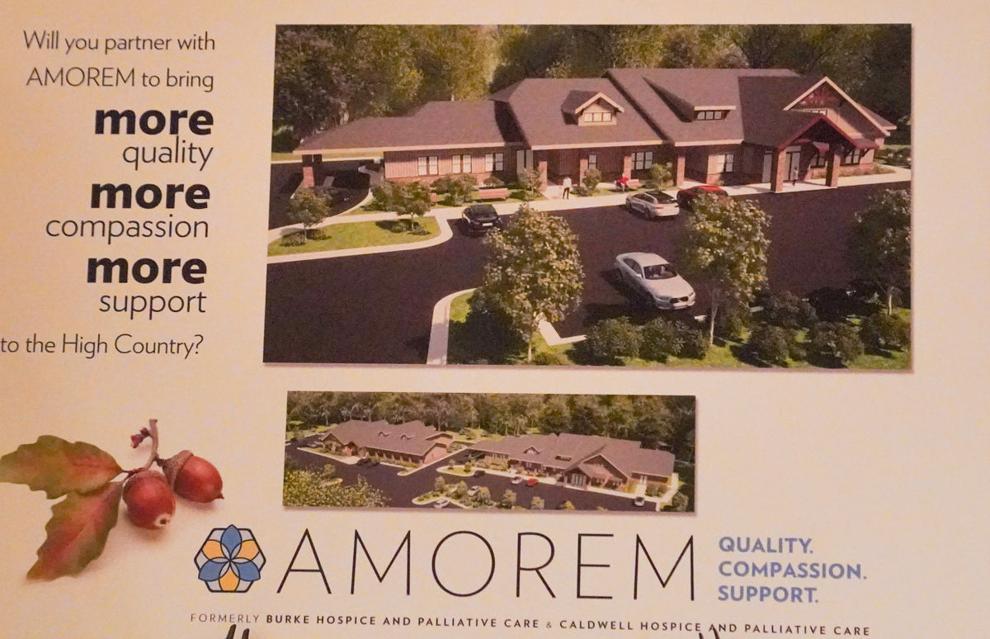 AMOREM is the result of a 2021 merger of Burke Hospice and Palliative Care with Caldwell Hospice and Palliative Care. The units of the now combined organization have been in operation for nearly 40 years and the new combined organization is the only non-profit hospice provider serving Ashe, Burke, Caldwell and Watauga counties, but, according to the website of the company's service area also includes Avery, Wilkes, Catawba, Alexander, McDowell, Rutherford, Lincoln and Cleveland counties.
"When we merged," Bonn said, "we couldn't think of a more apt way to describe what we do for the care of our patients and their families than AMOREM, which in Latin means 'the act of love "."
Almost everyone in the room raised their hands at the request of Bonn who had been touched by palliative care in the past, so the basic theme needed no introduction.
"Palliative care is the spiritual, emotional and physical support of a person living with a terminal illness and with a life expectancy of six months or less. They are facing the last year of their life. We consider our Our job is not just to treat the individual patient but also to take care of their family. Together, the patient and their family constitute our 'unit of care'," Bonn said.
Bonn said care is provided by a team of experts, including a nurse, a social worker, a chaplain and, if the patient wishes, a caregiver and a volunteer support person.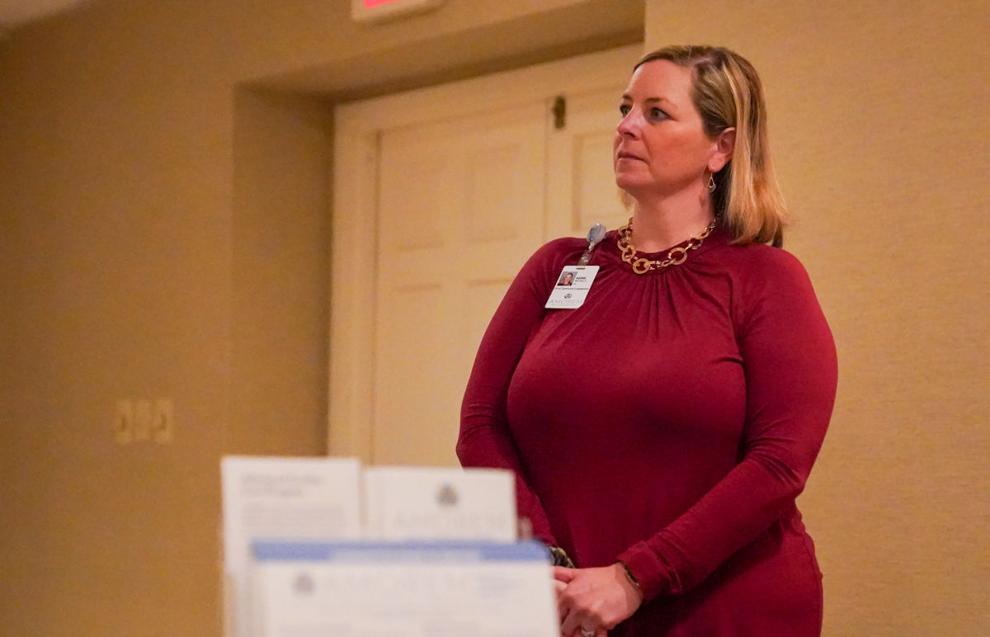 "The majority of palliative care is provided in the patient's home," Bonn said, "or wherever they call home. We also provide palliative care to patients living in long-term care facilities and even follow patients to hospital if they have certain needs. Our goal is to keep the patient comfortable, in the place of their choice, to support their family and help them have the best possible quality of life in their remaining days.
While AMOREM provides hospice and hospice care wherever needed, a self-contained care unit is for times when home or long-term care facility models are not working.
Bonn and McFalls showed renderings of a new 7-bed patient care unit slated for construction on Archie Carroll Road on the eastern outskirts of Boone near Old US 421 South, next to their High administration building. Country.
Noting that the other three patient care units similar to what they are building in the High Country are the William E. Stevens, Jr. facility in Kirkwood (Lenoir), the Forlines in Hudson, and the Valdese (in Valdese), Bonn said they each have their own personality.
"Lenoir's is like a bed and breakfast," Bonn said. "The other two are more like beautiful, modern hotels. We want them to fit the area they are in. For the new Watauga patient care unit, we are aiming for more of a mountain lodge feel. "
McFalls said he raised about $3 million in the new unit High Country's fundraising campaign, aiming for $8 million.
"For our most recent facility, we were able to move in debt-free after we waived all construction costs up front," Bonn said. "That's our goal for Boone's as well."
Having good palliative care available in the community can relieve stress on hospital resources and save patients money on medical bills, Bonn said.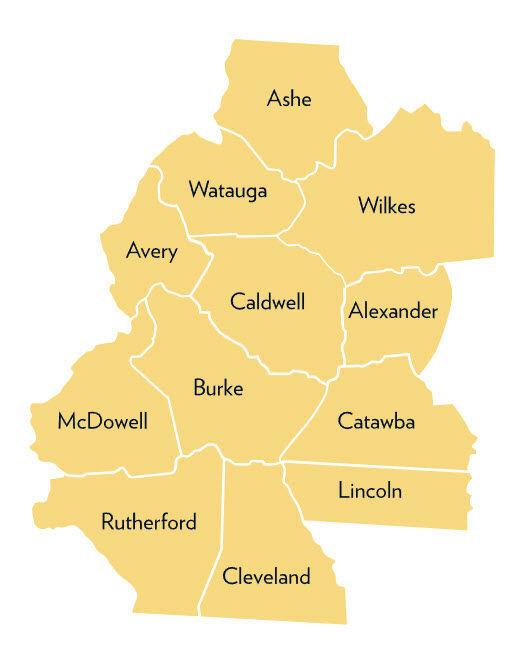 "Last year in the High Country just over 25% of hospitalized patients died in hospital," Bonn said. "Down the mountain where we have patient care units, only 6% died in hospital. In their final days, the vast majority of patients do not need the full resources of a hospital, but that's what they pay. . A self-contained care unit has many advantages."
McFalls and Bonn said AMOREM had already applied for and received their certificate of need from the state for a patient care unit. This usually means that another palliative care provider will not be able to duplicate their efforts in that area.
"It's a big deal for AMOREM to have already gone through the process of receiving their Certificate of Need," said Alice Salthouse, a Rotarian listening to the presentation with great interest as she is CEO of High Country Community Health. , a non-profit provider organization based in Boone. "They are meeting an important need in our community and performing a vital service."
In describing the 9,000 square foot facility designed by Appalachian Architecture, Bonn said each of the seven bedrooms will be L-shaped to provide maximum privacy for patients and visiting family members. In addition, they will each have outdoor patios on which patient beds can be rolled out.
AMOREM is perhaps North Carolina's most experienced palliative care provider.
"We opened the first free-standing palliative care unit in the state of North Carolina in 1989," Bonn said. "It was in Lenoir, a 6-bed unit. The Hudson patient care unit is 12 beds and the Valdese unit is 14 beds. These beds are there for patients whose needs cannot be met If they have a need for symptom control, a need for pain control, or if it's going to be really difficult for a patient to go through the end of their life at home, that's why we're the."
Bonn told the touching story of a young mother who had the goal of not dying in her house because her children would continue to live there.
"She didn't want that to be their last memory of her in that space," Bonn said.
AMOREM was called upon by the Appalachian Regional Health System to provide palliative care services in the High Country in 2014, Bonn said.
"So we have expanded our service area to include Ashe, Avery, and Watauga counties. We have established a workstation and have a local team to provide support to patients in this community. In November of last year we had served over 1,200 patients in our reach and so did our experience," Bonn said. "We saw that the High Country needed a local care unit. For family members, having to go up and down the mountain to see their loved ones during their final days is an unnecessary burden if we have the same facilities here."
McFalls added that the Boone facility will also have a community meeting room large enough to accommodate about 90 people.
"When you consider the generosity of donors and volunteers who support us," Bonn said, "this facility is developed for the community, by the community."
For more information on the fundraising campaign as well as planned facilities, interested parties should contact Brittany Bonn, Director of Development, AMOREM, 902 Kirkwood Street, Lenoir, 28645. Phone: (828) 754-0101. Email: [email protected]